Podcast: Play in new window | Download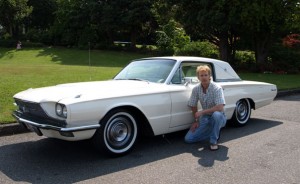 Hi! We're yu, yuki and Kohei i.
We thought about my own car. Most students of university need a vehicle that can easily go to faraway. Therefore, we asked each other do you want my own car?
I'm Yu. I think I dont need my own car.I always uses train,so I think family car is a good enough for me.In bottom line I have to get car license.
I'm Yuki.I think I dont need own car. If you drunk, you maybe cause an accident. next reason, It cost the gasoline fee and parking fee. Most important thing, It is bad for environment.
I'm Kohei. I wanna have my own car because I don't have my own car can whenever using in my home. My home have two cars but my parents always uses both cars to go to office. If I can buy my car I wanna buy red one and it's like a offroad car. But first I need to get car license!
Question:
Q1: In these 3 opinions, How many people think that I need my own car?
Q2: In Yu's opinion, Why she doesn't need her own car?
Q3: In Yuki's opinion, What is the most important thing?
Q4: In Kohei's opinion, What kind of car does he want?